Stainless Steel (SS) 347/347H UNS S34700/S34709 Wire Rods Bar
Steel Line(India) is an exceedingly acclaimed exporter and supplier of Stainless Steel 347/347H Wire Rods Bars and Rods that are being sourced by utilizing the unrivaled nature of crude material. These SS 347 Rods are consistently utilized for assembling hardware that must be situated in administration under strict acidic states and are likewise generally far-reaching to the petroleum refining ventures.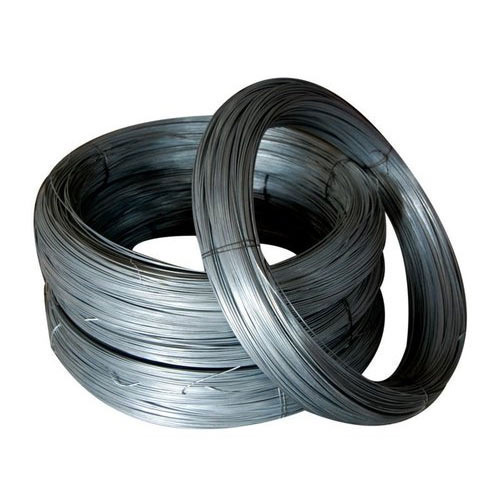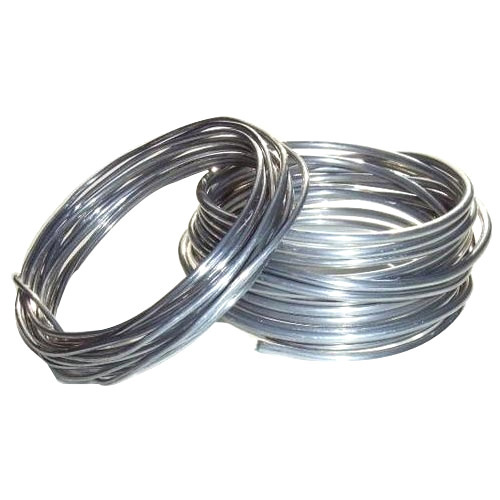 Our SS 347 Bars are chromium, austenitic and balanced out steel that holds columbium and takes into account the removal of carbide precipitation, and, therefore, intergranular consumption. We offer these stainless steel 1.4550 Wire Rods bars in various sizes and shapes according to prerequisites given by our regarded customers that are being planned according to the national and worldwide standard nature of crude materials.
These Stainless Steel 347H Rods are utilized for various regular apparatuses, for example, elevated temperature steam service, elevated temperature chemical methods, elevated exchanger tubes, Boiler tubes, elevated pressure steam pipes, beaming super-heaters, grave duty exhaust systems, all-purpose refinery piping, and more. Our SS 347H Wire Rods Bars are named as the prevalent carbon creation state of SS 347 Bars and show an improved taking off temperature and creep features. Otherwise called UNS S34700/S34709, these 347/347H Stainless Steel Wire Rods Bars can be created and machined to get together the piping needs of our customers. Our SS 347/347H Bars and Stainless Steel 347/347H Rods can be offered in altered length sizes and shapes, and are accessible at market driving costs.

Who are we?
We are one of the leading manufacturers, largest stockist, suppliers, and exporters of ASTM A484 Stainless Steel 347/347H Wire Rods Bars are available in different types such as ASTM A484 Stainless Steel 347/347H Wire Rods Bars, Stainless Steel SS UNS S31600/S31603/S31635 Wire Rods Bars, ASTM A484 Stainless Steel SS 347/347H Wire Rods Bars & Rods, Stainless Steel SS DIN 1.4401/1.4404/1.4571 Wire Rods Bars, Stainless Steel UNS SS204Cu00 Wire Rods Bars in India & worldwide.
Specification of Stainless Steel 347/347H Wire Rods Bars
Standard
As per EN , DIN , JIS , ASTM , BS , ASME , AISI , etc.
Specification
ASTM / ASME SA 484
Width
4 mm to 60 mm

Condition
Cold Drawn / Soln. Annealed
Tolerance
H9, H10, H11 or as per clients' requirements.
Chemical Composition of Stainless Steel 347/347H Wire Rods Bars
| Element | 347 | 347H |
| --- | --- | --- |
| C | 0.08 max | 0.04 – 0.10 |
| Mn | 2.0 | 2.0 |
| Si | 1.00 max | 1.00 max |
| P | 0.06 max | - |
| S | 0.045 max | 0.045 max |
| Cr | 17.00-19.00 | 17.00-19.00 |
| Ni | 17.0 - 19.0 | 17.0 - 19.0 |
| Mo | - | - |
| Nb +Ta | 10xC - 1.00 | 8xC - 1.00 |
These SS 347/347H Round Hex Bars & Rods are widely used in applications such as Chemicals, Fats & Fertilizers, Sugar Mills, Distilleries, Cement Industries, spin, shipping, automobile and engineering industries.

We are the global export -
Steel Line (India) exports Alloy 347/347H to Saudi Arabia, UAE, Bahrain, China, Peru, Nigeria, Jordan, Muscat, Kuwait, Dubai, Thailand (Bangkok), Germany, Canada, Russia, Australia, Vietnam, Kazakhstan, Jiddah, Libya, Yemen, Algeria, Qatar, Oman, United States Of America, United Kingdom, Australia, South Africa, Mexico, Turkey, France, European Union, New Zealand, Angola, Congo, Kenya, Lebanon, Spain, Indonesia, Malaysia, Lebanon, Iraq, Egypt, Madagascar, Sri Lanka, Denmark, Poland, Italy, Brazil, Sudan, Singapore And Netherlands.

Pharma & Fertilizer Industry

Dairy & Food Industry

Ship Building Industry

Cement Industry
Steel Plant Industry

Chemical Industry

Kitchenware & Cutlery Industry

Petrochemical & Oil Industry