Super Duplex Steel 2507 Round Bar
Special Steel & Alloys are renowned manufacturers, exporters, and suppliers of Super Duplex 2507 Round Bars. Super Duplex 2507 (UNS S31200,UNS S31260,UNS S31803,UNS S32001,UNS S32205,UNS S32304,UNS S32520,UNS S32550,UNS S32760,UNS UNS S32750, UNS S32900,UNS S32950) Round Bars contains 25% chromium, 4% molybdenum, and 7% nickel which is designed for demanding applications which require exceptional strength and corrosion resistance, such as chemical process, petrochemical, and seawater equipment.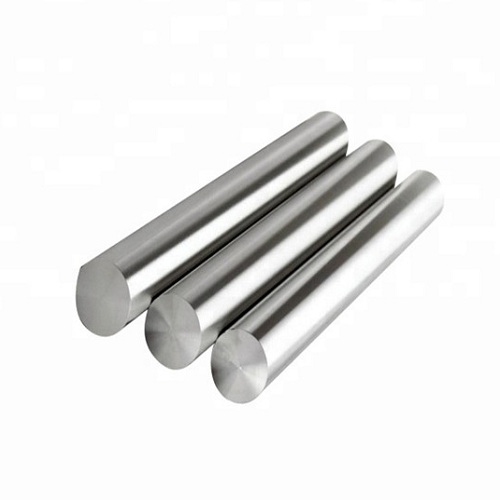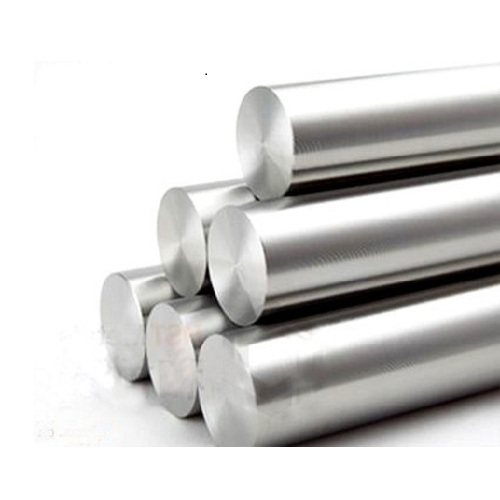 It also handles corrosion by acids, on account of the presence of chromium and molybdenum in high proportions. It provides excellent resistance to corrosion fatigue too. It combines the properties of high mechanical strength with good weldability.
We provide Duplex Steel in various types like-Duplex Steel S32205 Round Bars, ASTM AA276 Duplex Steel Round Bar, S32750 Duplex Steel Forged Round Bars, AISI Duplex Steel DIN 1.4462 Round Bars, Duplex Steel UNS S32205 Polish Round Bars, UNS S31803 Duplex Steel Round Bar, Duplex Steel UNS ASTM A276/ A479 Polish Round Bars, Wks.No. 1.4462 Duplex Steel Round Bars.
The super duplex steel 2507 has excellent resistance to chloride stress corrosion cracking, high thermal conductivity, and a low coefficient of thermal expansion. The high chromium, molybdenum, and nickel levels provide excellent resistance to pitting, crevice, and general corrosion. Super Duplex 2507 round bars are a multipurpose alloy. It finds application in various industries.

Who are we?
We are one of the leading manufacturers, largest stockist, suppliers, and exporters of ASTM A276/ A479 Super Duplex Steel 2507 Round Bars are available in different types such as Super Duplex Steel DIN 1.4410 Forged Bars, A32750 Duplex Steel Forged Round Bars, AISI Duplex Steel DIN 1.4462 Round Bars, Super Duplex Steel 2507 UNS S32750, UNS S32760 Duplex Steel Round Bar in India & worldwide.
Specification of Super Duplex Steel 2507 UNS S32750, UNS S32760 Round Bar
Standard
As per EN , DIN , JIS , ASTM , BS , ASME , AISI , etc.
Specification
ASTM A276 / A479.
Length
100 to 6000mm Length
Size
6mm to 350mm Diameter
Finish
Black, Bright Polished, Rough Turned, NO.4 Finish, Matt Finish, BA Finish
Forms
Round, Square, Hex (A/F), Rectangle, Billet, Ingot, Forging etc.
Chemical Compositions of Super Duplex Steel 2507 UNS S32750, UNS S32760 Round Bar
Grade
C
Mn
Si
P
S
Cr
Mo
Ni
N

2507 (S31803)

Min

Max

-

0.030

-

2.00

-

1.00

-

0.030

-

0.020

21.0

23.0

2.5

3.5

4.5

6.5

0.08

0.20

2507 (S32750)

Min

Max

-

0.030

-

1.20

-

0.80

-

0.035

-

0.020

24.0

26.0

3.0

5.0

6.0

8.0

0.24

0.3
The features of a Super Duplex steel 2507 Round Bar is that - Excellent oxidation resistance, Outstanding performance in marine/seawater environments, Low thermal expansion coefficients and High heat conductivity.
The applications of the Super Duplex Steel 2507 round bars - Chemical process industries, heat exchangers, vessels, and piping, Mechanical and structural components, high strength, corrosion-resistant parts, Oil and gas industry equipment, Offshore platforms, heat exchangers, process and service water systems, fire-fighting systems, injection and ballast water systems, Desalination plants, high-pressure RO-plant and seawater piping and Power industry FGD systems, utility and industrial scrubber systems, absorber towers, ducting, and piping.

Pharma & Fertilizer Industry

Dairy & Food Industry

Ship Building Industry

Cement Industry
Steel Plant Industry

Chemical Industry

Kitchenware & Cutlery Industry

Petrochemical & Oil Industry