Stainless Steel(SS) 200/300 Series Customized Bright Bars
Buy Large Or Small Quantity Polished Stainless Steel 200/300 Series Bars of any customized shapes and sizes at discounted prices from India's one of the leading customized bright bars manufacturers.Stainless Steel 200/300 series customized bright bars Manufacturer, Check SS 200/300 series customized bars Dimensions, Sizes, And Weight and require sizes can be designed by us.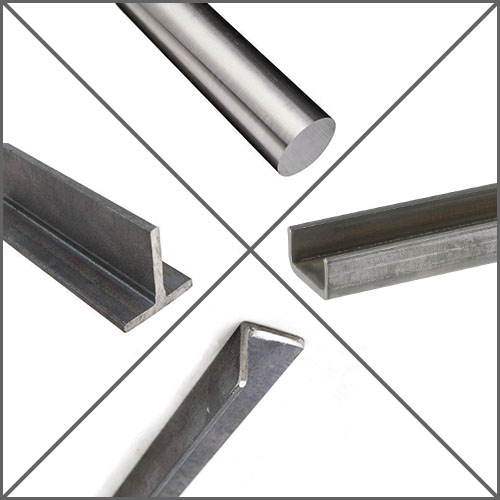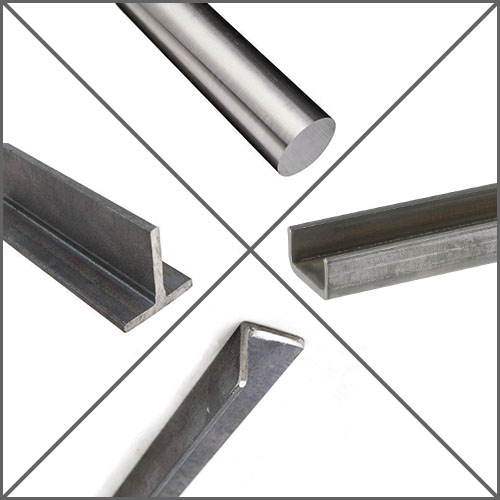 It is rightly said that the Stainless Steel 200/300 Series customized bars are amongst one of the core elements of any manufacturing industry. In fact, it can be used in any industry that is concerned with any business that depends on machinery. Stainless Steel 200/300 Series customized bars are used in various industries, on account of its versatile applications. For instance, the Polished Stainless Steel customized Bar can be used in equipment that is used in industries like automotive, shipbuilding, defense, textile, fabrication, paper and pulp, cement, heavy earth moving equipment, and construction.
The form or shape of the bar generally defines the application and end-use. stainless steel solid square bar applications and utilizations rely upon the type of bars required. They also come in different sizes as well as Stainless steel square bar stock is known for its hardness, strength, and immense wear resistance. Squarex Stainless Inc. is one of the oldest Stainless Steel 200/300/400 Bright Bars Manufacturers, The SS Square Bar is mostly used to manufacture medium to large-sized components of industrial equipment.
We do manufacture all grade of SS Bright bars in all shapes as per customer requirement the most grade we produce these are such as- Stainless Steel (SS) 201 Customized Bright Bar, 202 Customized Bright Bar, 204Cu Customized Bright Bar, 304/304L/304H Customized Bright Bar, 316/316L/316Ti Customized Bright Bar, 317/317L/317LN Customized Bright Bar, 321/321H Customized Bright Bar, 347/347H Customized Bright Bar, ASTM A276 410 UNS S41000 Customized Bright Bar, 410S UNS S41008 Customized Bright Bar, 416 UNS S41600 Customized Bright Bar, 420 UNS S42000 Customized Bright Bar, 430 UNS S43000 Customized Bright Bar, 430F UNS S43020 Customized Bright Bar, 431 UNS S43100 Customized Bright Bar, 446 UNS S44600 Customized Bright Bar, 440A UNS S41002 Customized Bright Bar, 440B UNS S44003 Customized Bright Bar, 440C UNS S44004 Customized Bright Bar
Specification of Stainless Steel 200/300 Customized Bars
Standard
As per EN , DIN , JIS , ASTM , BS , ASME , AISI , etc.
Specification
ASTM / ASME SA A276, ASTM A480, 480M.
Width
Customized
Thickness
Customized
Shape
Square, Rectangular, Hollow Square, Ingot, Billet, RCS, Flat, Round, Hexagonal, T-shape, L-shape, U-shape, O-shape and also customized as per customer requirements.
Tolerance
H8, H9, H10, H11, H12, H13K9, K10, K11, K12 or as per clients' requirements
Chemical Composition of Stainless Steel 200/300 Customized Bars
| | | |
| --- | --- | --- |
| C | 0.08 max | 0.04 – 0.10 |
| Mn | 2.0 | 2.0 |
| Si | 1.00 max | 1.00 max |
| P | 0.06 max | - |
| S | 0.045 max | 0.045 max |
| Cr | 17.00-19.00 | 17.00-19.00 |
| Ni | 17.0 - 19.0 | 17.0 - 19.0 |
| Mo | - | - |
| Nb +Ta | 10xC - 1.00 | 8xC - 1.00 |
We are the global export -
Square Stainless Inc. exports Alloy 347/347H Stainless Steel Angle & Channel Bars to Saudi Arabia, UAE, Bahrain, China, Peru, Nigeria, Jordan, Muscat, Kuwait, Dubai, Thailand (Bangkok), Germany, Canada, Russia, Australia, Vietnam, Kazakhstan, Jiddah, Libya, Yemen, Algeria, Qatar, Oman, United States Of America, United Kingdom, Australia, South Africa, Mexico, Turkey, France, European Union, New Zealand, Angola, Congo, Kenya, Lebanon, Spain, Indonesia, Malaysia, Lebanon, Iraq, Egypt, Madagascar, Sri Lanka, Denmark, Poland, Italy, Brazil, Sudan, Singapore, And Netherlands.

Pharma & Fertilizer Industry

Dairy & Food Industry

Ship Building Industry

Cement Industry
Steel Plant Industry

Chemical Industry

Kitchenware & Cutlery Industry

Petrochemical & Oil Industry